Eden Roc Residence: The luxury residential complex that chooses ALUMIL
One of the main advantages that a luxury residential complex can provide is its top hotel-like services. The Eden Roc Residence is a similar case. The building is an impressive addition to the urban fabric of Limassol and constitutes a great attraction for those looking for a high-standard residence.
Eden Roc's location is excellent, as it is located in central Limassol, just half a kilometer from the seafront. The building's infrastructure is developed around a beautifully landscaped garden and its maximum height is 8 floors. Eden Roc's characteristic design resembles a superyacht and immediately draws the attention. The horizontal approach of the development is underlined (it extends over 300 linear meters in length) and this fact makes the construction more friendly and familiar.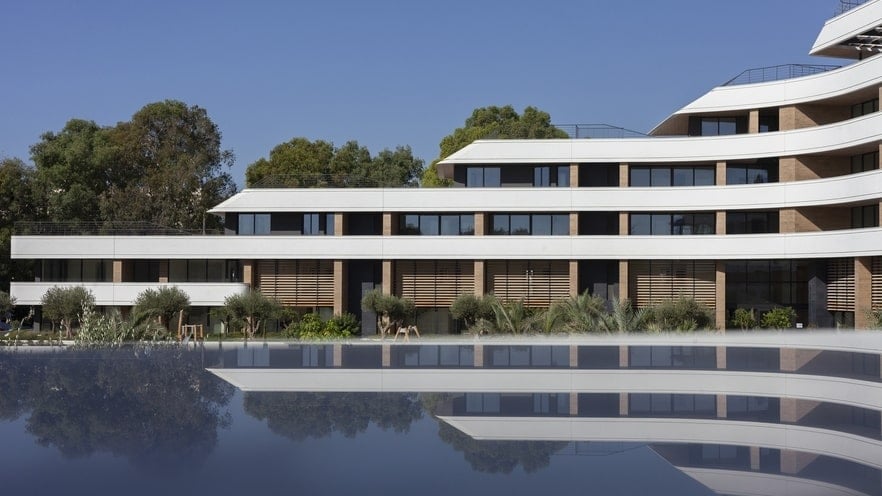 The interior of Eden Roc's apartments follows minimalism, with simple lines and small luxury doses. ALUMIL's systems ideally match the overall aesthetics of the building. On the one hand the lift n' slide SMARTIA S560 that provides robustness, enhancing the natural lighting and on the other hand the hinged SMARTIA S67 system that offers high insulation and watertightness levels, exceptionally completing the total result. Furthermore, the thermally insulated system  COMFORT M3 supports the construction, ensuring resistance to heavy wind loads. The main amenities for the residents of Eden Roc include: spa, outdoor pool, heated indoor pool, gym and playground.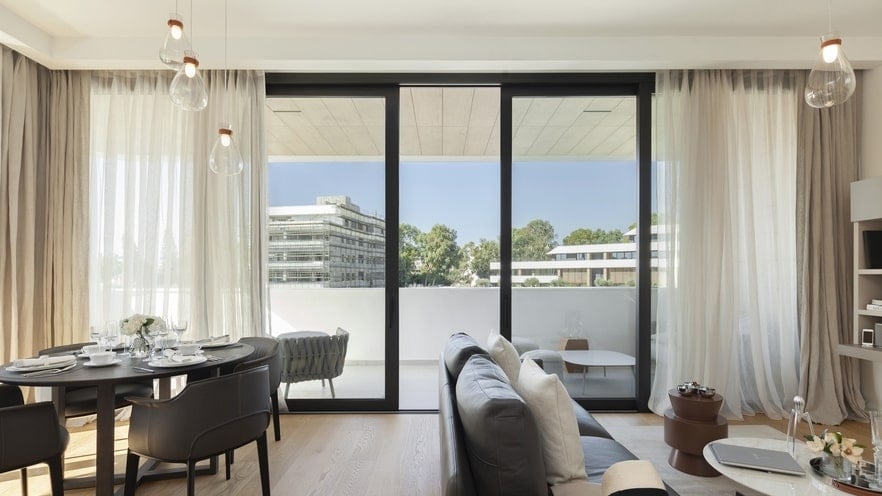 Eden Roc Residence although imposing as a construction, remains classy. It is a building with unique design and international character, added to the modern residential projects that are equipped with ALUMIL's advanced aluminium systems.