1988
The Company is established by its present shareholders (Mylonas family) after their withdrawal from the "Aluminium Industry of Northern Greece", which was also operating in the production of aluminum profiles.
In March 1988, the company starts to build its first industrial facilities in the Industrial Area of Kilkis.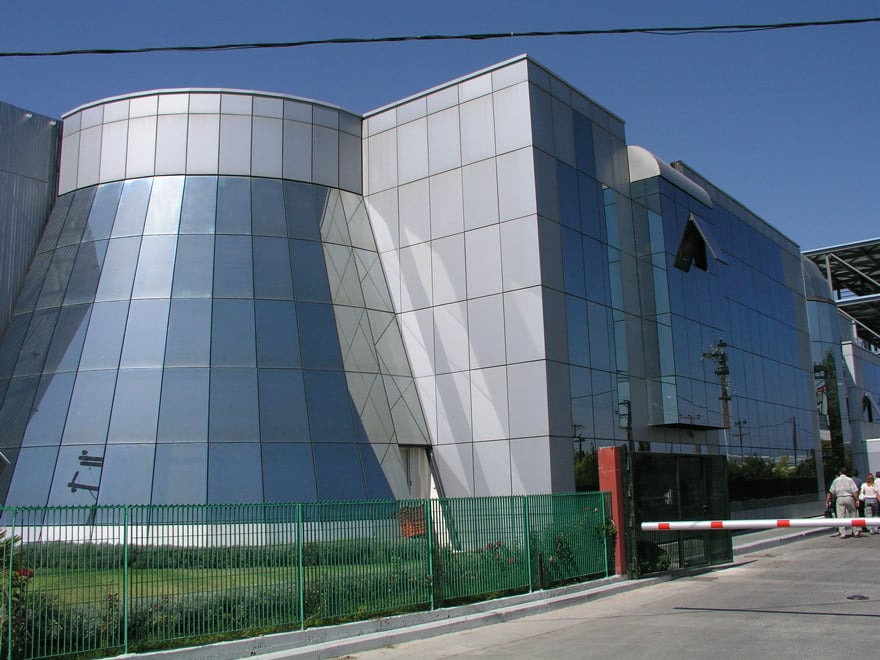 1989
The company showcases its first three aluminium systems at the International Exhibition of Thessaloniki.
In October the erection of the production facilities is completed.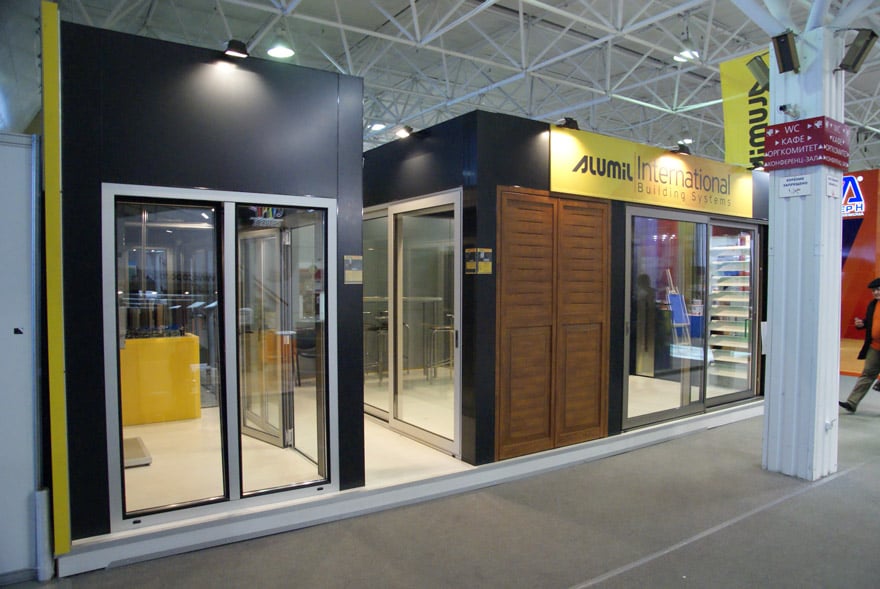 1990
Production begins with the operation of the first aluminum extrusion line of 1,600 MT (Metric tons) with a production capacity of 7,000 tons per year.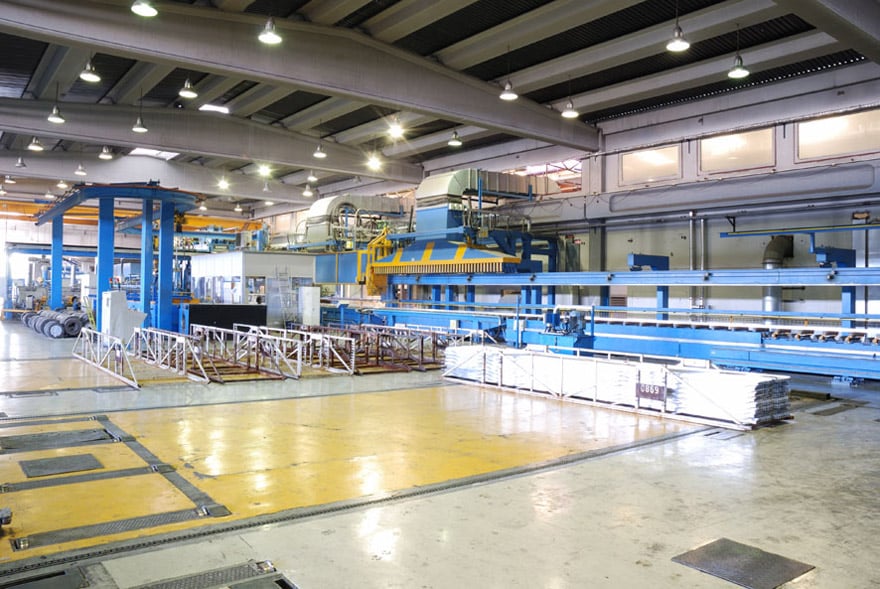 1993
The subsidiary ALUSYS S.A is established in Athens in order to sell accessories and aluminium profiles throughout Southern Greece and to provide technical support to customers.
In Kilkis Industrial Area, a new horizontal powder- coating unit is created, as well as a thermal break profiles production unit and a profile surface protection unit, using special self-adhesive polypropylene films.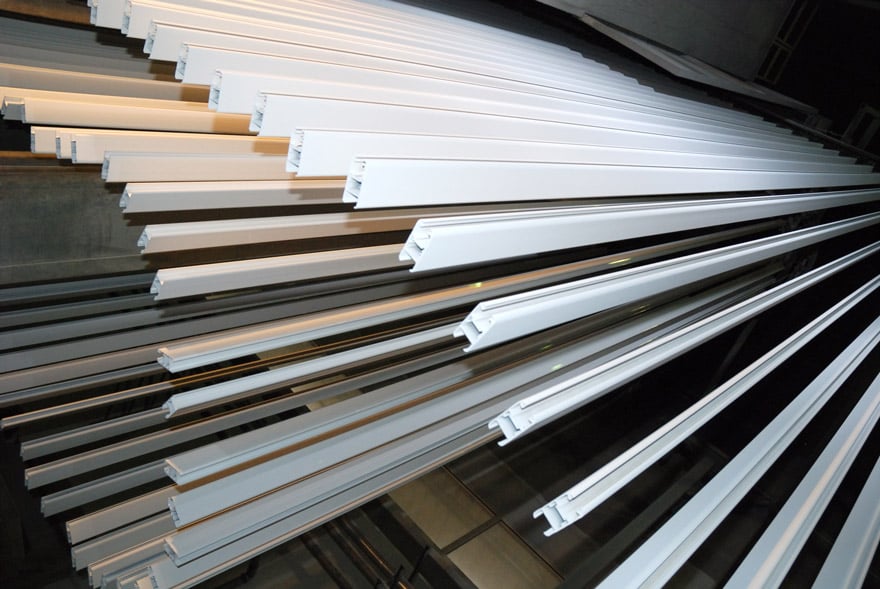 1994
The Research and Development Department (R&D) is established to create new, innovative products, technical catalogs and support large scale projects, including design and static consulting for aluminium constructions.
In September, a quality control laboratory is created in the electrostatic powder-coating Department, monitored by the special equipment of the German Organization GSB.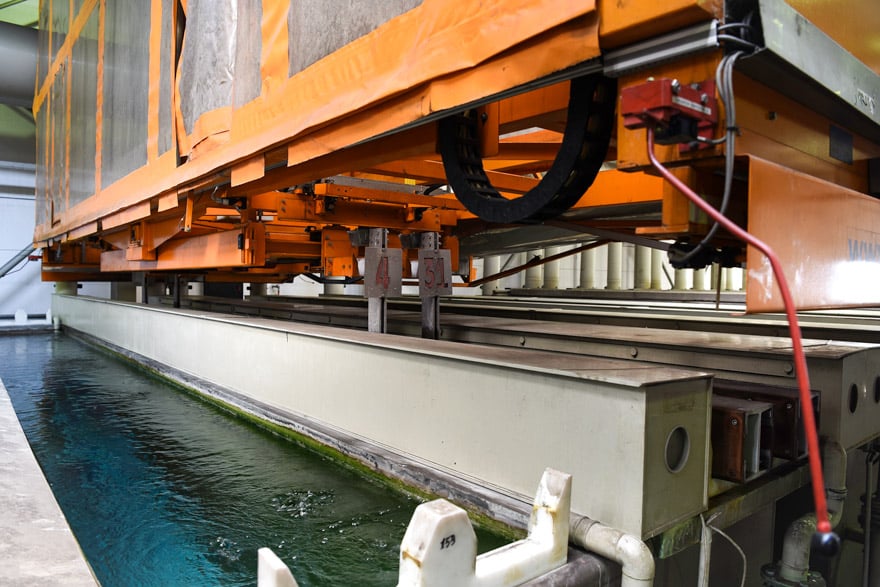 1995
Business Milestones
Installation of a new, 10.000-tons-per-annum profiles production unit commences, as well as three new ageing furnaces. This production line doubles ALUMIL's production capacity, thus facilitating:
to meet the increased demand for its products
and the systematic expansion of the company worldwide.
Subsidiary INTERNO is established for the production of interiors doors made of aluminium casings and wooden panels, combining also glass, leather and other materials.
ESG (Environmental-Social-Governance) Milestones
Starting the process of obtaining ISO 9001 certificate for the manufacturing divisions of aluminium profiles and powder coating.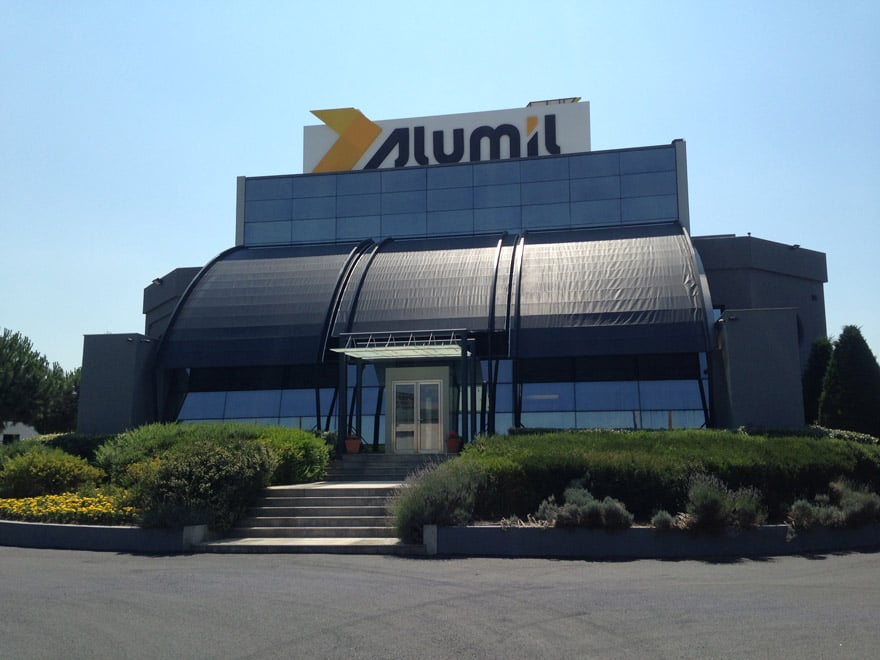 1996
A second aluminum extrusion line with a production capacity of 12,000 tons per year starts operating.
Subsidiary ALUFOND is established to operate a new 18,000 aluminium-tons-per-annum production unit foundry, further allowing a vertical integration and production for Alumil.
In November, the Company signs an agreement with Porsche Design to produce door and window systems, bearing the signature of Porsche.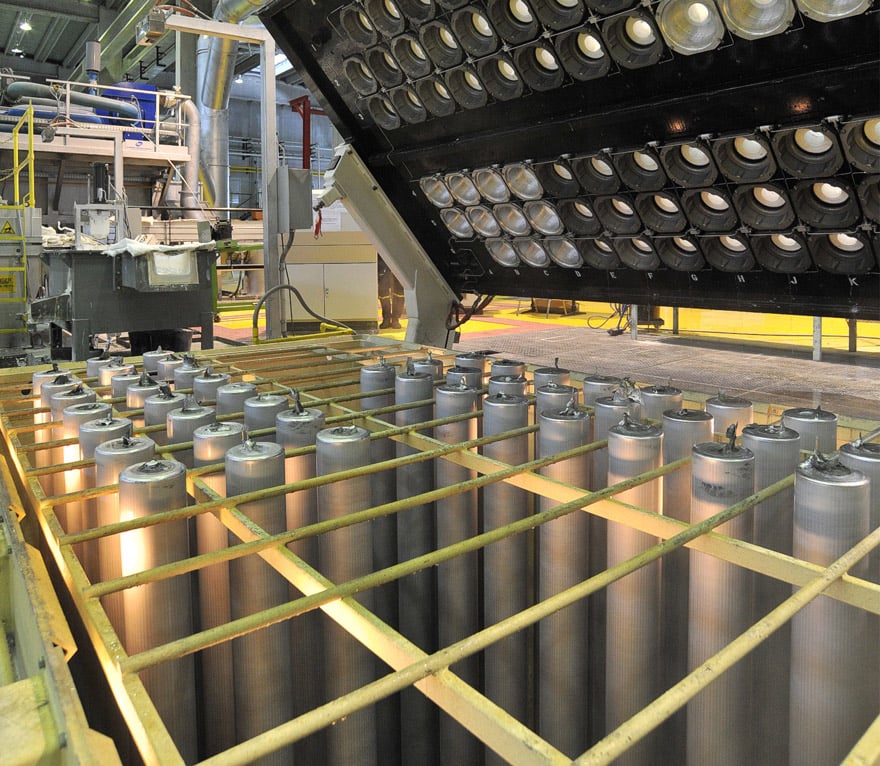 1997
A vertical, 12,000 tons-per-annum electrostatic powder-coating line for aluminium profiles is installed, which is part of the development law L.1892/90 of €4,46 million along with new building facilities.
These investments are part of the Company's broader strategic plan for vertical integration.
Subsidiary ALUMIL ROM is founded to produce and distribute profiles, to purchase storehouses in Bucharest and to lease others in four cities in Romania.
In December, Alumil commences procedures for its Initial Public Offering (I.P.O) in the Athens Stock Exchange Main Market.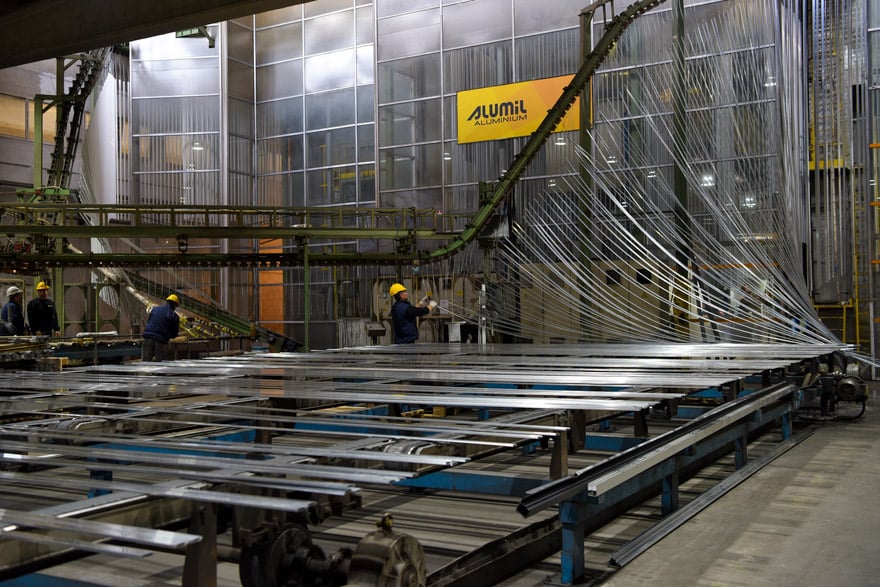 1998
In Greece, the company founded ALUKOM in the Industrial Area of Komotini and an investment of €5,6 million under Development Act L.1892/90 is approved for mounting an extrusion press with a 1800 MT capacity.
A new subsidiary is founded in Hungary under the name Alumil HUNGARY, which operates by renting warehouses near Budapest. Also, a new subsidiary is established in Albania, ALUMIL ALBANIA SH.P.K. to penetrate the local market and a new subsidiary in Bulgaria, by the name ALUMIL BULGARIA.
A relocation is achieved by the affiliated company that produces interior doors, INTERNO S.A. in privately-owned premises in the Industrial Area of Kilkis and begins a new investment for the purchase of additional equipment.
The Company proceeds with the purchase of land and building facilities in the Industrial Area of Kilkis to create warehouses, as well as a department for profiles machining.
The company purchases land and building facilities from the subsidiary MILEX SA to create a new sublimation painting unit and a die-casted components production unit.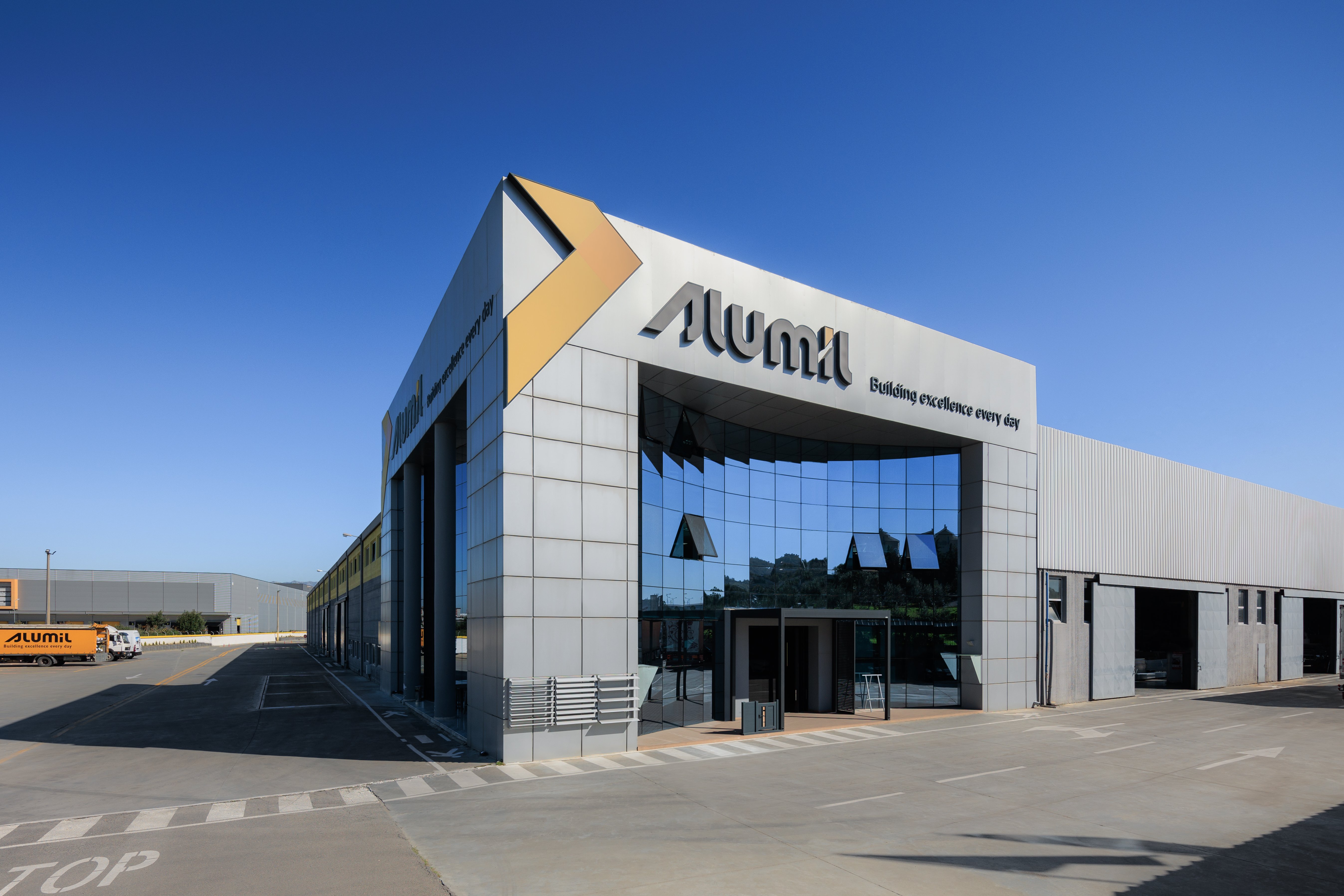 1999
A second subsidiary, ALUMIL EXTRUSION, is established in Romania to produce thermally insulated profiles and a new subsidiary is founded in Poland, ALUMIL POLSKA.
ALUMIL purchased a plot of land in the Industrial Area of Kilkis and the building facilities for the creation of a horizontal powder coating line.
The relocation of MILEX SA is taking place from Thessaloniki to the Industrial Area of Kilkis.
In October, the new subsidiary of ALUNEF SA purchases the assets (land, buildings, and machinery) of the Aluminum industry V.AL.V.E., which was previously leased by ALUMIL.
The Company is progressing an agreement in principle with the main shareholder of an Egyptian aluminum extrusion company for the acquisition of the majority package of shares to expand in the markets of the Arab world. The Company also promotes the establishment of a company that distributes accessories and aluminium profiles in Egypt. At last a new subsidiary is established in Ukraine, ALUMIL UKRAINE.
2000
Alumil brings to completion a €29.6 million capital increase from the ASE (Athens Stock Exchange), capitalizing reserves and adding new capital by the issuance of new stocks, paid by cash.
A 3rd aluminium extrusion line starts operating in Kilkis with a capacity of 8,000 tons per annum profiles production unit.
A series of new subsidiaries are established: Alumil MISR for aluminium and MISR for Accessories production (Cairo, Egypt), Alumil Deutschland, Alumil Skopje and Alumil Milonas Cyprus are established to increase sales in the niche markets of Egypt, Germany, Fyrom, and Cyprus respectively.
Alumil's European Logisitcs Center start operating in Frankfurt, Germany.
In Serres, Greece, METRON subsidiary is established to produce and install automatic doors and elevators.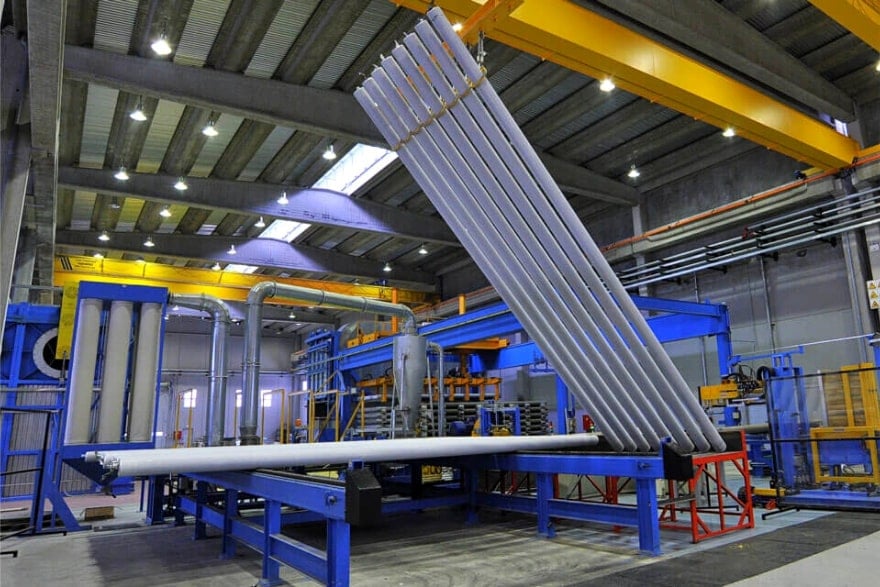 2001
Business Milestones
The construction of the Logistics Center with a total area of 28,000 m2 in Kilkis is completed, as well as the installation of a new horizontal powder-coating unit.
The first phase of the modernization of the plant in Xanthi, belonging to the ALUNEF subsidiary (new building and electrostatic paint unit), is completed and the completion of the investment in METRON (2000) at Serres is proceeding.
Two subsidiaries are established in Serbia to promote ALUMIL products in the local market.
Alumil Group announces the establishment of new subsidiaries in Italy and Bulgaria.
The subsidiary ALUFOND is absorbed by the parent company in order to optimize the production process and reduce the overall operating cost.
ESG (Environmental-Social-Governance) Milestones
ALUMIL was the first company in the industry to replace electrostatic coating powders containing the harmful substance TGIC with TGIC-free powders, shouldering the extra cost of this option.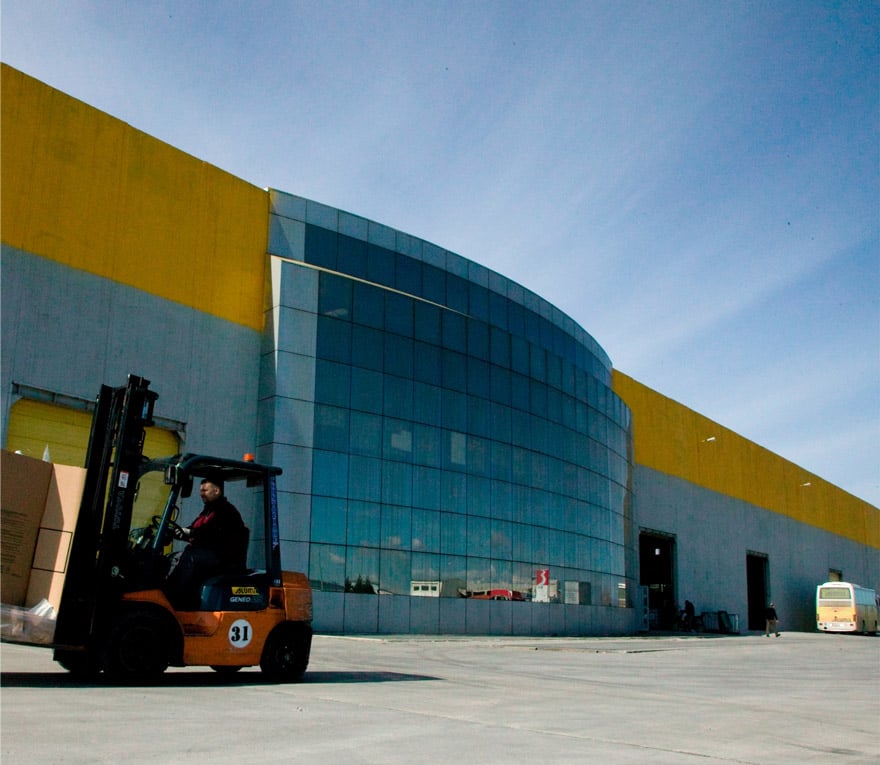 2002
Business Milestones
Two new subsidiaries are founded in the Industrial area of Kilkis: «G.A. Plastics» for the production of polycarbonate sheets and ALUFIL for the production of composite aluminium panels, namely J-bond and the installation of four anodizing units for aluminum profiles.
A second subsidiary is founded in Cyprus in order to fully cover the Cypriot market.
Following the strategic commercial expansion plan, ALUMIL creates in Athens and Thessaloniki new showrooms, offices, warehouses and two, state of art training centers with 14,000 m2 for architects, engineers, aluminium fabricators and traders.
Accordingly, Alumil enters into significant aggrements for exclusive products representation and promotion with Phifer Inc. (wide range of sun protection products), ASA (electrical motors), GU (accessories for aluminium systems and electrical automations) and GEZE (accessories for state of art door automation systems).
Subsidiary ALUNEF has a new 8,000 profiles-tons-per-annum production unit and subsidiaries in Bulgaria ad Romania have new horizontal powder-coating units of 12,000 tons annual production capacity.
ESG (Environmental-Social-Governance) Milestones
Alumil obtains ISO 14001:1996 certification for its Environmental Management System.
Installation of new equipment in 2002, in the vertical powder coating unit for collection of fines (fine powder, unsuitable for reuse) with positive financial results for the company but also for the impact on the environment. A 60% reduction of fines is achieved (from 10 % to 4 %) and in total, saving of 26 tons of white powder annually.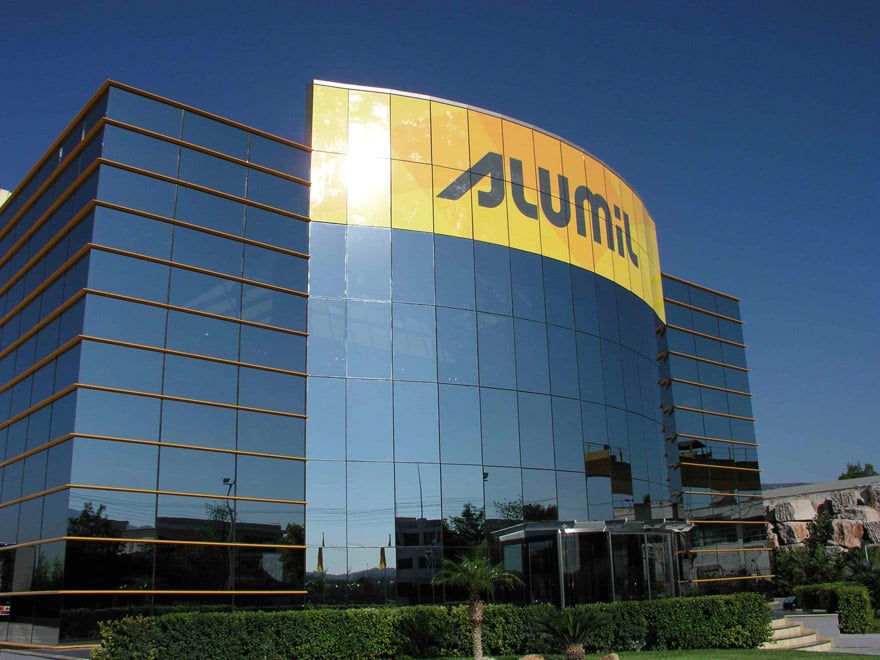 2003
Business Milestones
ALUMIL mother company (€17.5 m) and Group (€35.7 m) investments for 2003 lead to a new subsidiary in Serbia, ALUMIL COATING (approximately a €2 m investment in Romania, €1.1 m. in Serbia and €3.8 m. in Germany):
A brand new €6 m investment commences in Komotini (Greece) for a 4,500 profiles-tons-per-annum production unit.
In combination with the innovative 20,000 tons production line in Kilkis, in Serbia (more than €10 m. investment under construction) and in Albania (€5 m investment under construction), the Group's annual total production capacity surpasses 73,000 tons and 53,000 tons in powder coating, impressive figures for Hellenic and European standards.
New award for the 4th time from Growth plus Europe's Top 500 for ALUMIL's contribution to European economic growth.
All Group subsidiaries (25, employing 1,350 Alumilers) are participating for the first time to the 2003 consolidated financial statements, covering privately owned 600,000 m2 land properties, with 220,000 m2 industrial facilities.
ESG (Environmental-Social-Governance) Milestones
Strong emphasis is placed on the constant Improvement System and the adoption of an Integrated Performance Management System for the Group.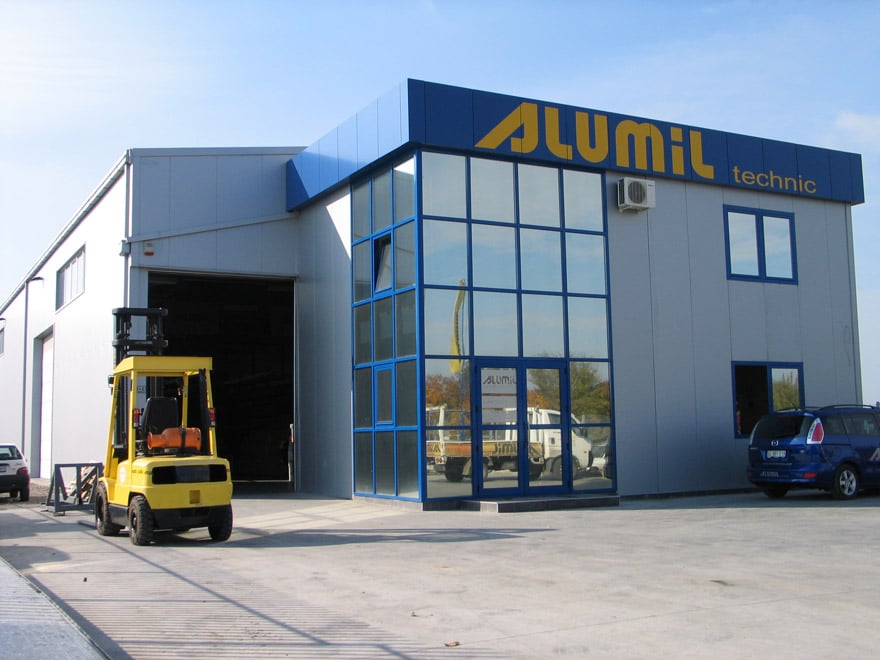 2004
The investment plan, completed in its major part, includes €10m for new installations and mechanical equipment, and €33,5m for the Group: new production lines, upgrade and modernization of production capacity, new warehouses, and establishments.
The acquisition of the Bosnian aluminium industry ALPRO - holds €10m assets - is completed in May and is the first external acquisition of the Group. Adding the new industrial complexes in Serbia and Albania, Group annual production capacity reaches 85,000 tons of aluminium profiles and 50,000 tons in powder coating.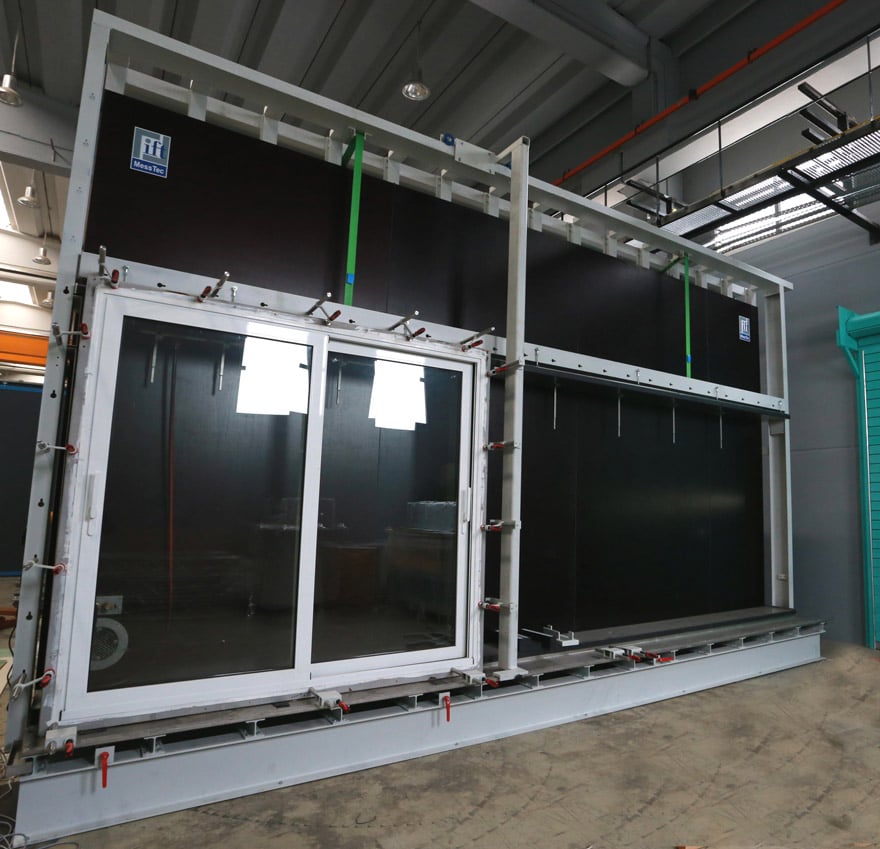 2005
Business Milestones
With the completion of industrial complexes in Serbia (€13 million) and Albania (€8 million), the total annual production capacity of the Group reaches 85,000 tons-per-annum profiles and exceeds 50,000 tons-per-annum of powder coating, really impressive data for Europe.
Rapid amplification of exports marked the year - a result of constant effort - in Middle East, Africa, markets of Western Europe & the USA with impressive building complexes worldwide (hotels, houses, airports, skyscrapers, sports facilities, etc.) to use systems Alumil.
ESG (Environmental-Social-Governance) Milestones
Upgrading of the certificate according to the improved version of EN ISO 14001: 2004 for the Environmental Management System for extrusion, electrostatic paint, wood imitation and heat insulating profiles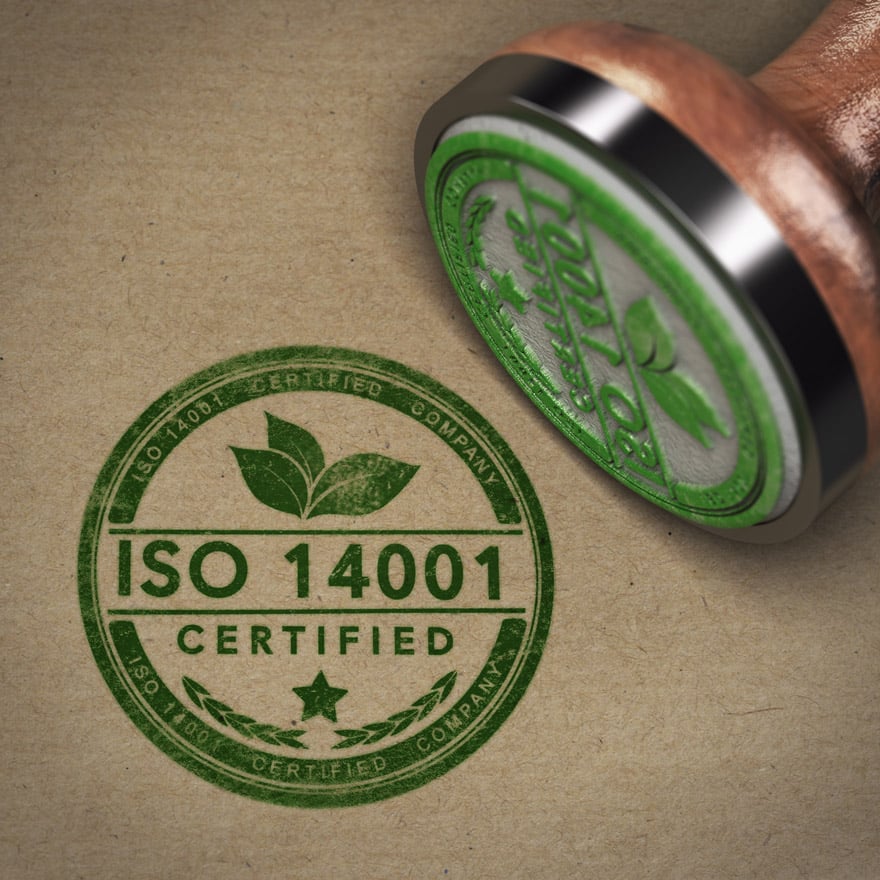 2006
The Chamber honors once again Alumil with the Award export activities, such as the organization Europe's GrowthPlus Top 500 for their contribution to the development of the European economy.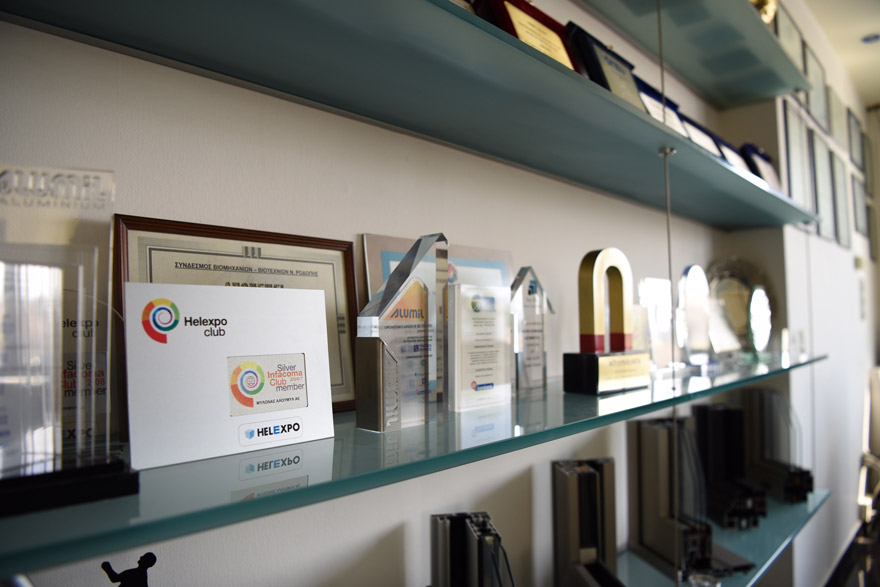 2007
Business Milestones
Increase by €20,2m in the non-current assets of the Group in 2007.
Installation of a new anodizing line in Kilkis, a €15m investment.
Subsidiary ALUMIL GULF is established in the UAE to distribute aluminium profiles and accessories in the Gulf area.
Alumil ROM is listed on the Bucharest Stock exchange.
ESG (Environmental-Social-Governance) Milestones
Water recycling across the entire production process. Through specific actions we achieved to reduce our water consumption by over 80% in our extrusion and anodizing lines and by 40% in our powder coating lines.
We undertook an "electrical energy saving" program and reduced our overall electrical energy consumption by 12%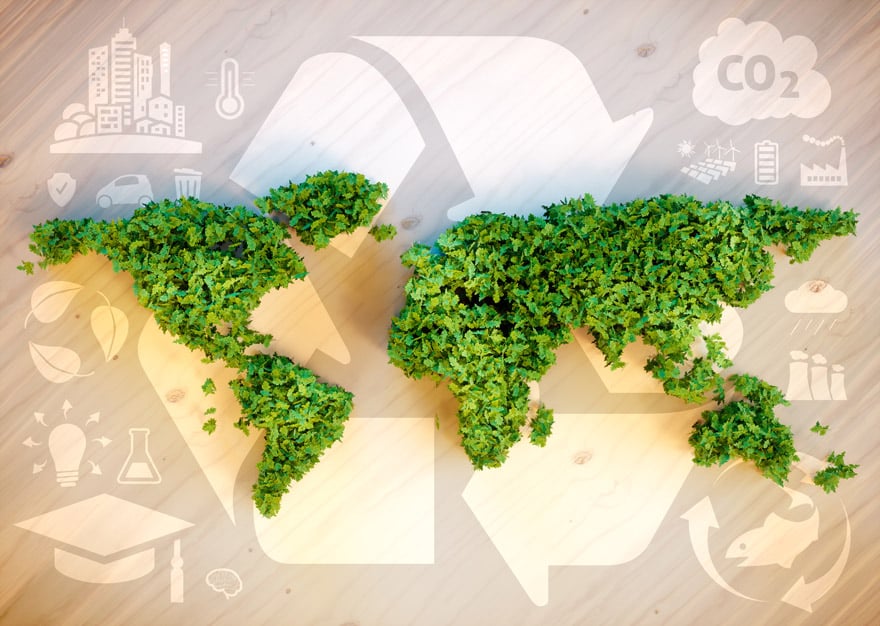 2008
Business Milestones
The new anodizing line operates in Kilkis. 70 baths operate in the new line and its production capacity is 800 m2 anodizing surface per hour.
Subsidiary Alumil North America is established in the United States of America to distribute aluminium profiles and accessories in the broader region of Northern America.
Alumil announces the installation of the new aluminium foundry in the Industrial Area of Kilkis.
ESG (Environmental-Social-Governance) Milestones
ALUKOM and ALUNEF are certified for Quality Management.
The powder coating unit in Bulgaria receives Qualicoat and GSB certification.
By changing our energy supply from LPG to Natural Gas, we reduced our carbon dioxide footprint by 124%.
We use completely chrome-free dying processes. In addition, through the environmental upgrade of our powder coating line, we reduced the use of chemical compounds during the process of liquid waste and improved the overall quality of liquid waste.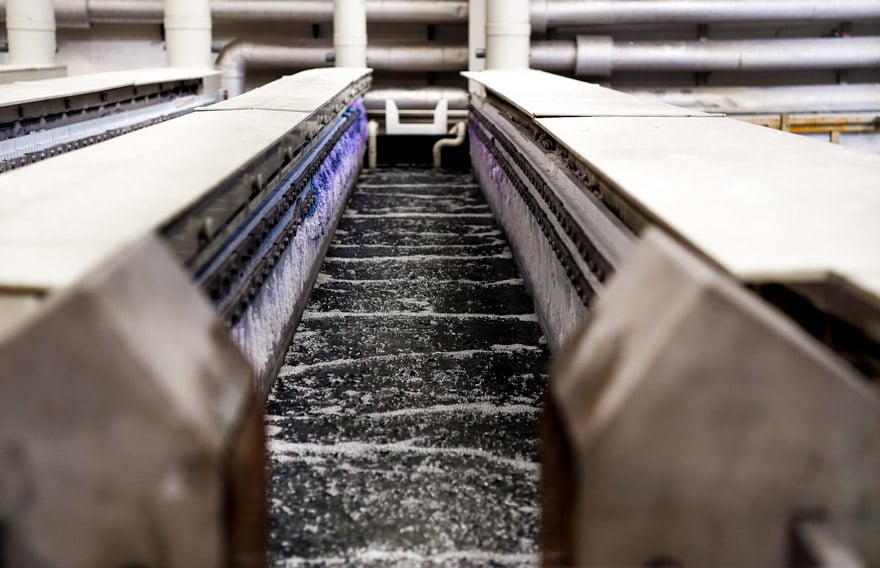 2009
Business Milestones
Authorization to issue new corporate bond spreads that worth €120 million.
Alumil Group announces the establishment of a new subsidiary, "ALUMIL SOLAR S.A.", located in Kilkis, Greece.
Absorption of the subsidiary "ALUMIL COATING SRB» by the subsidiary "ALUMIL YU INDUSTRY SA".
Alumil announces the absorption of the Greek subsidiary "ALUNEF SA".
Alumil Group announces the establishment of a new subsidiary "ALUMIL KOSOVO SH.PK" in Pristina, Kosovo.
Alumil Group announces the establishment of a new subsidiary "ALUMIL TECHNIC LTD", headquartered in Serbia.
ESG (Environmental-Social-Governance) Milestones
Special installation for collection and recycling/re-use of excess powder coating paint that does not agglutinate on the aluminium surface.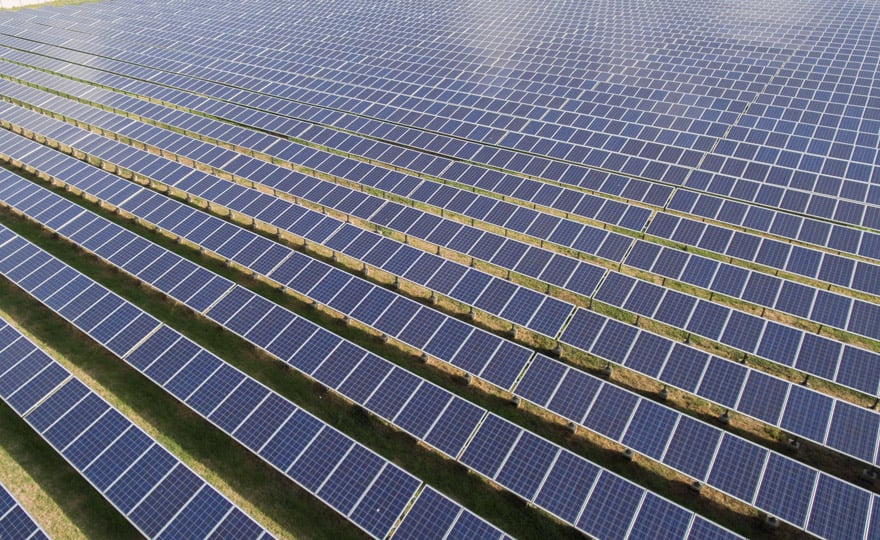 2010
Business Milestones
Completion of the acquisition of the INTERNO S.A. from its parent company.
ALUMIL purchases percentage held by minorities in subsidiaries "ALUKOM SA» and «ALUMIL SOLAR SA".
Completion of the merger through absorption of Greek subsidiary "ALUNEF SA".
ESG (Environmental-Social-Governance) Milestones
Recycling of aluminium scrap through our advanced in-house aluminium foundry. By using recycled high quality aluminium, the needed electrical energy is 95% less than the energy needed for electrolysis of alumina. Moreover, our foundry is one of the few in the world powered partially by solar energy.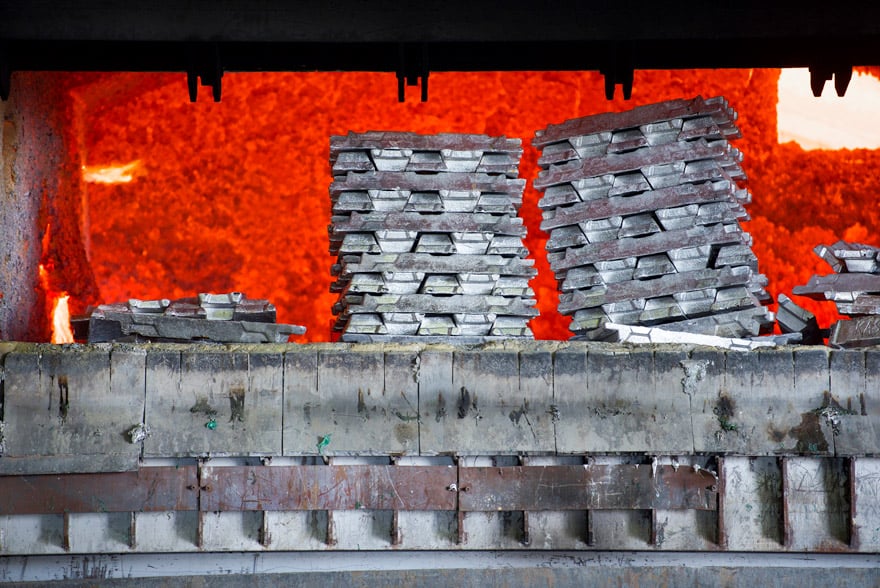 2014
Business Milestones
Alumil Group establishes new subsidiaries in Kenya.
ESG (Environmental-Social-Governance) Milestones
We apply a holistic recycling approach along our entire production plant and try to recycle every kind of waste produced out our factories. Notably, on 2014 we recycled approximately 1000 tonnes of non-metallic waste.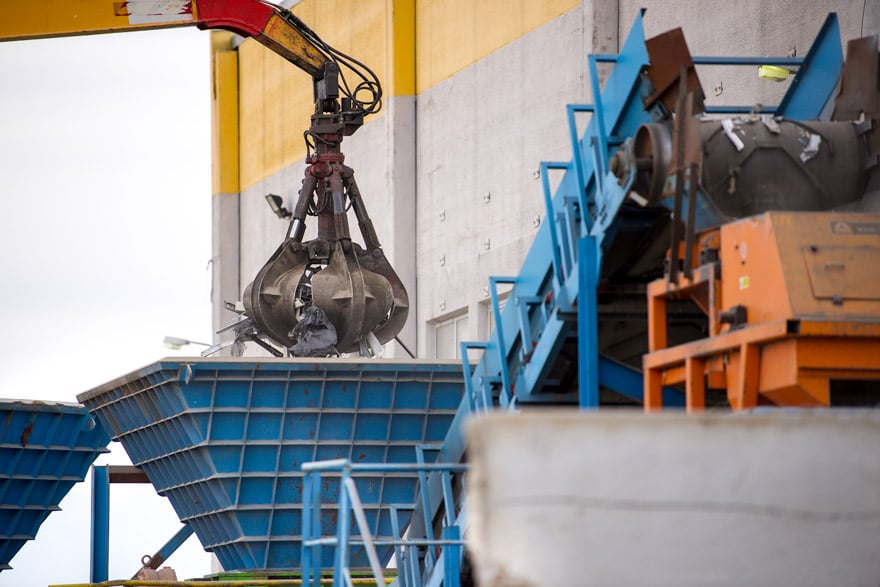 2015
Alumil Group announces the establishment of new subsidiaries in India and Australia.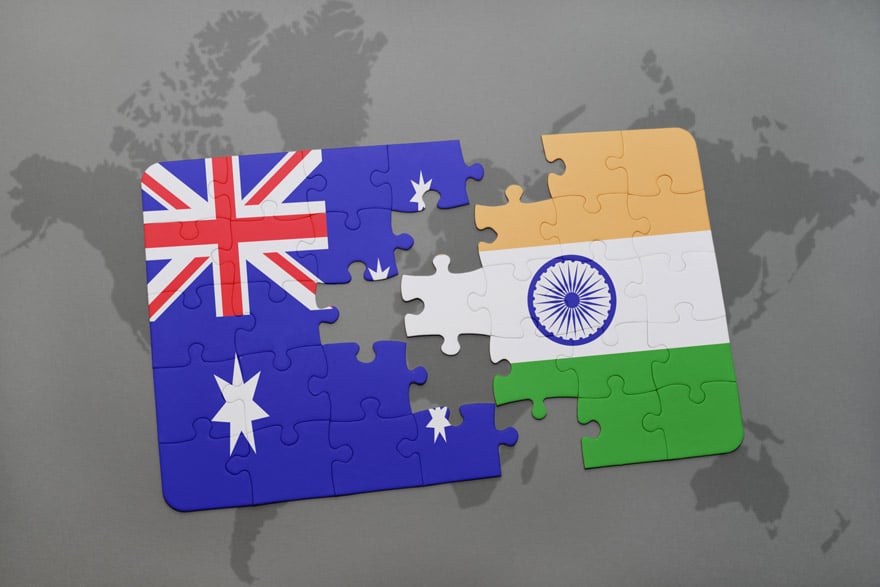 2017
We replaced all HPS lamps of our production facilities with new ecofriendly LED lamps, saving 80% in electrical energy consumed for lighting.