SMARTIA Barcode Cladding: Wall cladding redefined!
A building's façade always "sends" the first message to a visitor regarding its aesthetics. A high-standards façade attracts the attention and reinforces the whole construction both in design and performance. ALUMIL's new system for wall cladding "SMARTIA Barcode Cladding" introduces a new approach.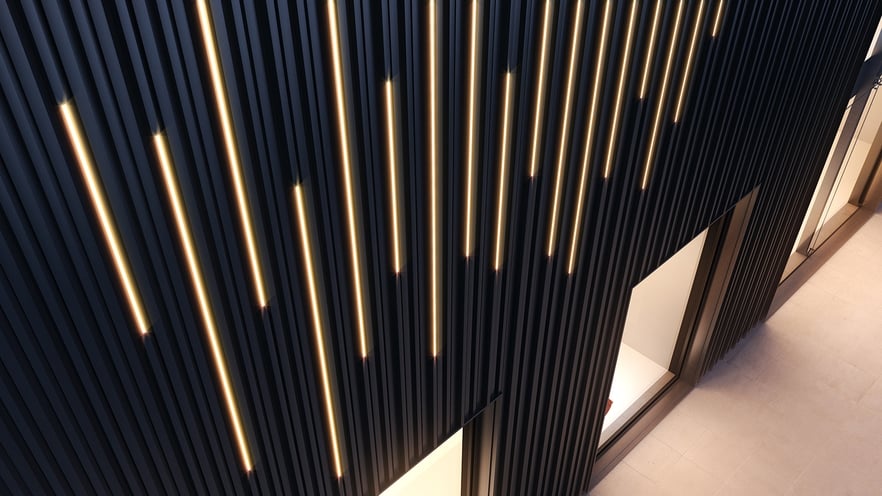 SMARTIA Barcode Cladding is not a common wall cladding system. It is an outstanding solution which offers numerous customization possibilities. Initially, Barcode Cladding is ideal for covering large surfaces. From commercial and office buildings to modern residences, ALUMIL's new wall cladding series can support any construction. The system offers a wide range of profiles and colors, while it can be perfectly combined with LED lighting, perforated profiles and composite – wood products, such as Woodalux®. Its incomparable robustness makes it capable to cover whole buildings, providing a harmonious and unified result.
Innovative wall cladding for unique aesthetics
Impressive compositions with integration of LED lighting inside the profiles, either for decoration or for outdoor and indoor lighting.
Possibility of special perforation that allows daylight intake.
Installation either in exterior or interior walls, providing an exceptional upgrade of every building.
High energy efficiency thanks to the possibility of integrating and protecting thermal facades with a thickness of up to 200mm.
Perforated and combined with the appropriate materials, the system provides high levels of sound reduction in the interior.
Unlimited options of color combinations and the possibility of applying the innovative synthetic wood material Woodalux®.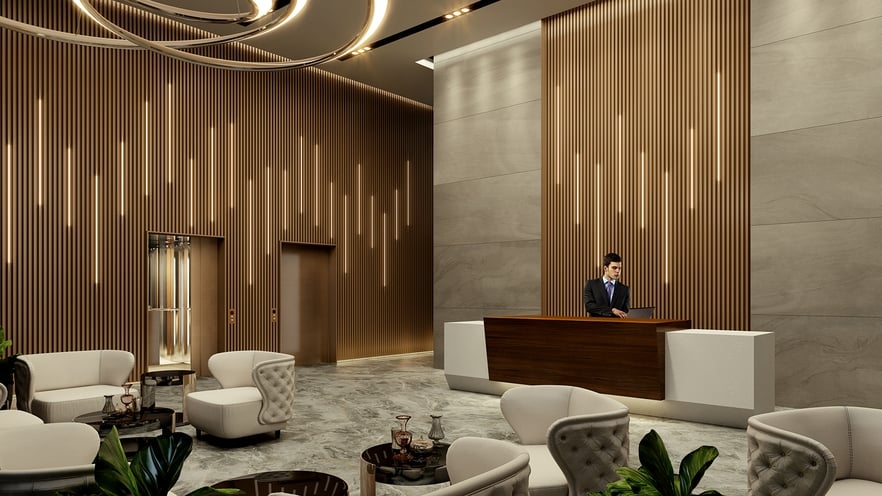 The new system can transform a building, bringing a unique character that is in line with contemporary architectural trends. In addition, its high resistance against corrosion, renders it an exceptional solution even in regions with weather variations or extreme weather conditions. It is worth noting that the system not only allows, but it also protects thermal insulation materials, contributing to the improved energy performance of the building. Furthermore, the construction flexibility of Barcode Cladding, makes the combinations  - integrations with curtain walls, windows or entrance doors, much easier.
SMARTIA Barcode Cladding raises the bar in wall cladding. The construction flexibility, the wide ranges of solutions and its maximum robustness, render it a top choice for many and different types of buildings.