Olympic Resort: ALUMIL leaves its mark in Limassol!
On the south side of Cyprus, there is a city that combines several opposite elements, but mixes them in perfect harmony! Limassol, which is the second largest city of the island, is famous for its cosmopolitan lifestyle and its spectacular and vivid nightlife. In addition, it has one of the largest ports in southeast Mediterranean and has become a very attractive destination for both visitors and entrepreneurs.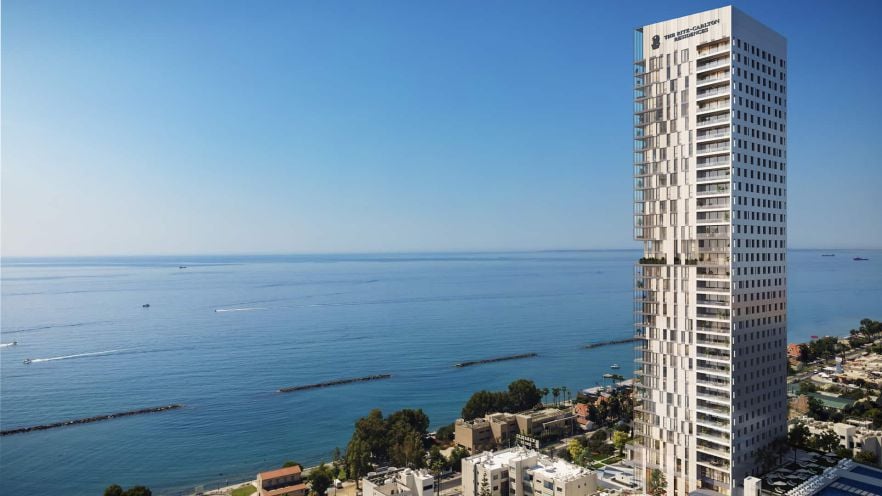 Οnly a few meters away from the sea, near Akrotiri bay, a 33 storey construction catches the attention: Olympic Resort, a residential tower that meets international standards and at the moment is at an advanced stage of implementation. Olympic Resort is part of Ritz – Carlton Residences, one of the most renowned residential brands in the world. The impressive skyscraper on the city's skyline, has been designed with every detail, in order to send a message of confidence and dynamism. The architectural offices of Nirrit Brener Architects and Spyrou Architects emphasized the element of comfort.  This is evident in every aspect of the building. From the high ceiling spaces, the large terraces, the luxurious spa and the aesthetically unique lobby, to the carefully looked-after green area, the pools and the courts that surround Olympic Resort, everything contributes to a top living experience. The tower offers 182 lavish residences with one, two or three bedrooms. The apartments' large balconies enhance the sense of proximity to the Mediterranean Sea.
ALUMIL's participation in this unique project plays a key role to the whole construction. Firstly, it is worth mentioning SMARTIA M7, a curtain wall system of high energy efficiency that provides static robustness, security and resilience against extreme weather conditions. Regarding window casements and patio doors, two high-quality systems by ALUMIL equip the Olympic Resort: the hinged system SUPREME S77 and the lift & slide SUPREME S700. The first (S77) is an advanced thermally insulated system which is characterized by its high energy performance that meets passive house standards. In addition, S77 provides modern design and ease of access. The second (S700) represents the new generation of the company's high-end systems that can cover large window spans. S700 is in line with the contemporary trend of "transparent" architecture (minimum visible aluminium), something that makes it ideal for constructions with a minimal aesthetical approach, offering unparalleled style and enhanced natural lighting. Finally, the glass railing system SMARTIA M8200 completes the construction in the best way. M8200 provides ease of installation and the required durability, while also contributing to the aesthetic upgrade and the unobstructed view.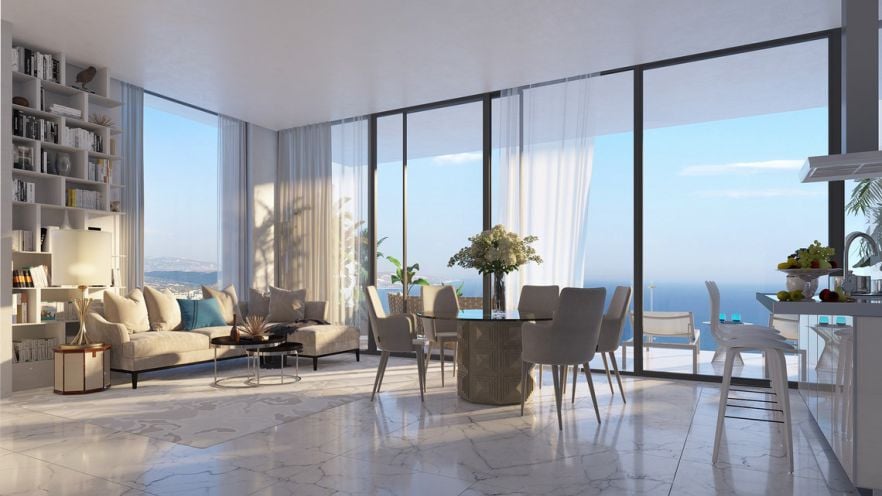 Olympic Resort is going to be one of the top projects in Cyprus and a landmark of residential construction in the eastern Mediterranean region. The wide range of ALUMIL's systems that were used in this project, underlines the vast diversity of the company's product portfolio. Moreover, the company's advanced International Projects department, sets ALUMIL at the forefront of new development in the global construction sector.