SUPREME SD95 entrance door system certified for Passive Houses
SUPREME SD95 is a robust and elegant entrance door system by ALUMIL that has been used in a variety of projects all over the world. Recently, the system received a certification from the Passive House Institute. This distinction is for its performance in warm, temperate climate zone.
A High-Quality Entrance Door System
This high-standard entrance door system shows tremendous functional and aesthetic value. The modern coplanar design of SD95 can meet the most demanding architectural trends, while its complete range of thermally insulated profiles renders it a highly energy efficient system.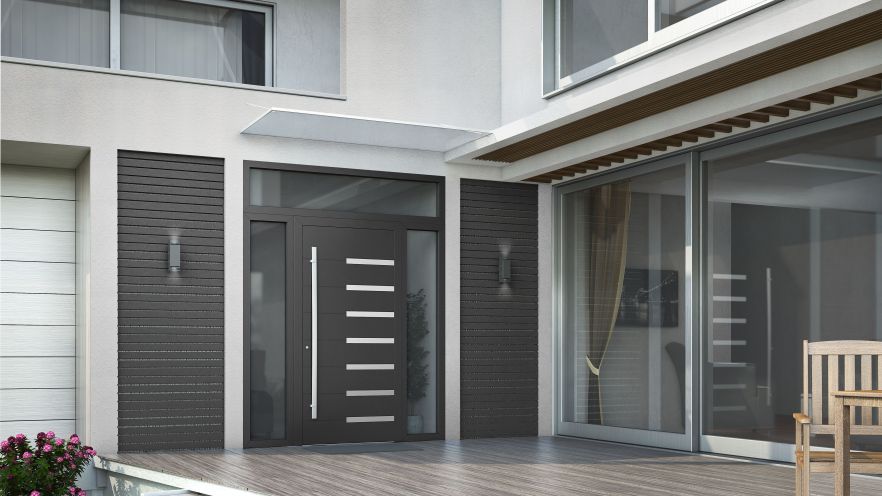 Top Levels of Security, Functionality & Energy Saving
SUPREME SD95 offers a wide range of locking systems, providing the ability of 3 or 5-point locks. You can choose between aluminium cylindrical hinges (for sash weight up to 160kg) and concealed hinges (up to 120kg). The system can receive either a glass infill or aluminium panel. In the case of an aluminium panel, the material is glued over the profiles, offering security, stability and enhanced thermal insulation. In addition, insulation bars are inserted into the profiles, whilst insulation foam is used perimetrically.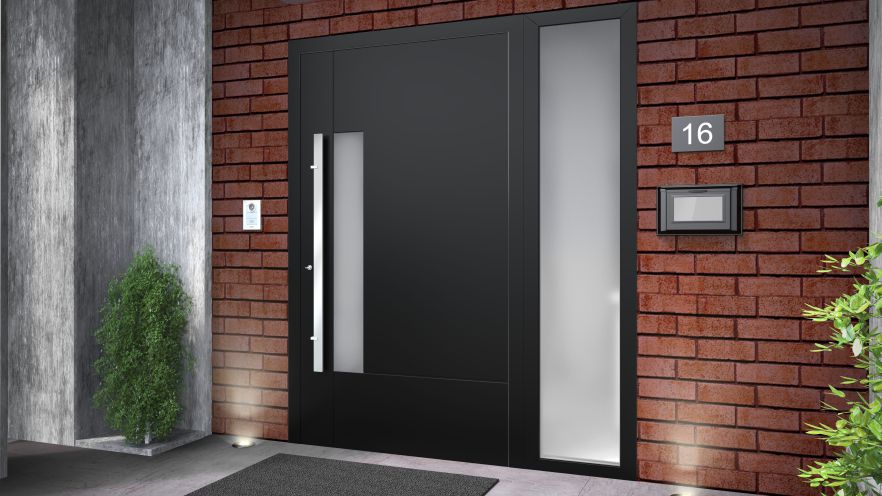 The Importance of Passive House Certification
ALUMIL is now the first company in Greece that has one of its entrance door systems certified by the Passive House Institute. This signifies the level of research and construction excellence. SD95 received the certification according to its performance in warm, temperate climate zone and this means that the system can be used in demanding projects that require exceptional performance in terms of thermal insulation, watertightness and energy efficiency.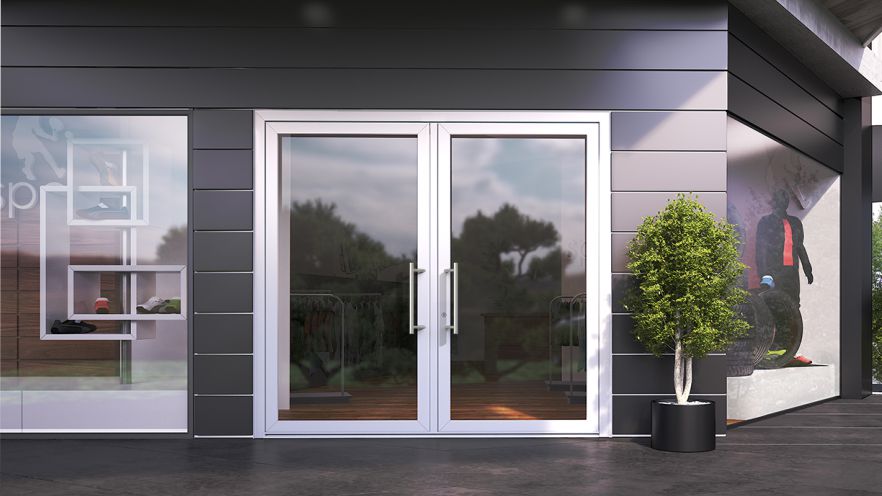 A Holistic Entrance Door Solution
ALUMIL constantly proves that always reaches for the top. SUPREME SD95 is a modern and advanced entrance door system that, with its new Passive House certification, has elevated its overall performance, spearheading the category of aluminium entrance doors, based on the strict criteria of the Passive House Institute.