AMIRI: ALUMIL's systems "shine" in a luxury retail space in Las Vegas
The well-known premium streetwear brand that sells apparel, footwear and accessories recently opened its new luxury retail space inside Wynn Resort and selected ALUMIL's sophisticated aluminium systems.
While the famous saying "what happens in Vegas stays in Vegas" may suggest an atmosphere of privacy and mystery surrounding this fast-paced U.S.A. city, everything comes to light in the case of the new AMIRI store, inviting the visitor to discover it.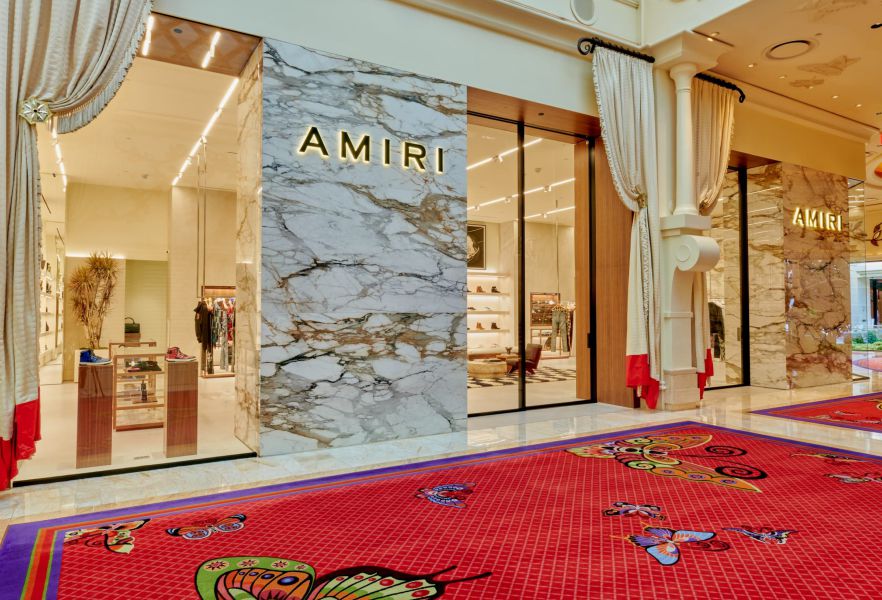 Looking inside the shop from the exterior, the large marble panels, which equip the façade and the interior, draw the customer's attention. At the same time, the large size of storefront glazing panels (4.5 meters) –  a customized solution for the shop's facade by ALUMIL – highlight AMIRI's products and create a sense of freedom.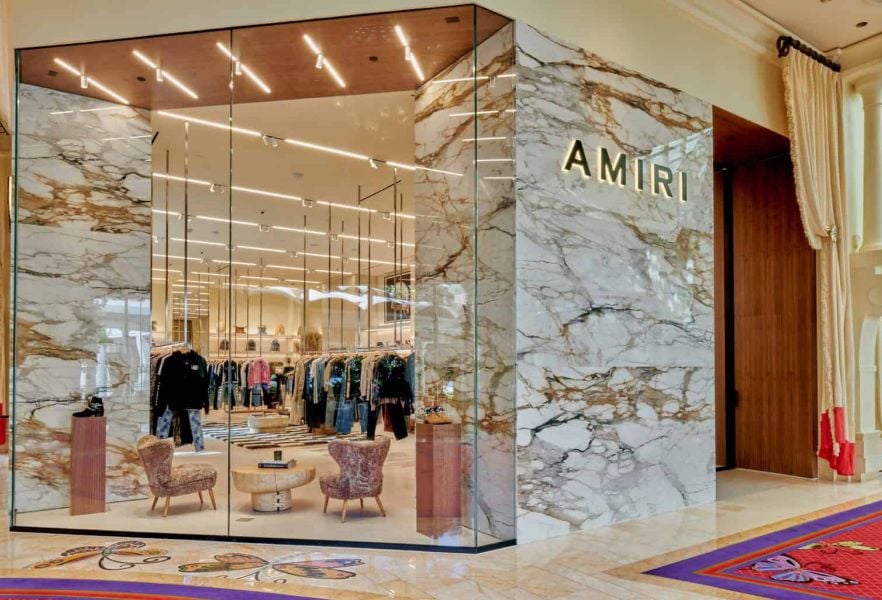 A minimal approach is followed in the store's interior, designed by the Paris-based interior design studio NOCOD, which cooperated with Two One Two Design architects.  The large mirrors, the steel display racks and the concrete floor contribute to a unified aesthetic result. This minimal design approach is complemented by ALUMIL's sophisticated system SUPREME S650 PHOS, an extraordinary minimal sliding system that is ideal for covering wide spans with minimum visible aluminium width. This solution underlines the company's innovative product portfolio when it comes to high-profile projects around the world.