Systems with New Typologies
Besides new products, we also showcase new typologies and versions of our existing product portfolio.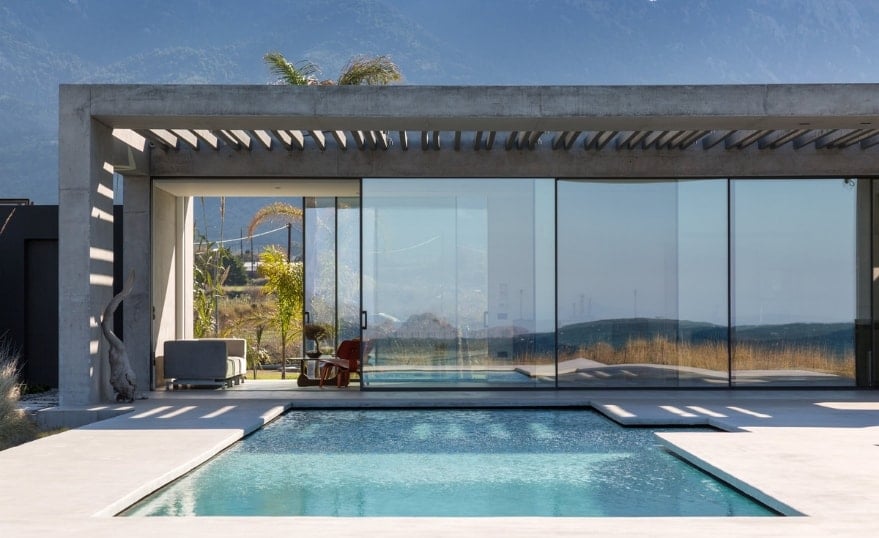 SUPREME S650 PHOS Eclipse
Minimal design, maximum freedom

A special version of ALUMIL's very successful minimal sliding system SUPREME S650 PHOS will be presented with the name SUPREME S650 PHOS Eclipse. An outstanding thermally insulated sliding system, ideal for projects requiring wide spans with minimal aluminium sight lines. Massive yet elegant glazing surfaces are achieved while maintaining high functionality, performances, and minimal architectural design. We will showcase a typology with unique characteristics such as a new flat inox track integrated into the marble floor, a new thermally insulated interlocking profile and new advanced rollers for easy gliding.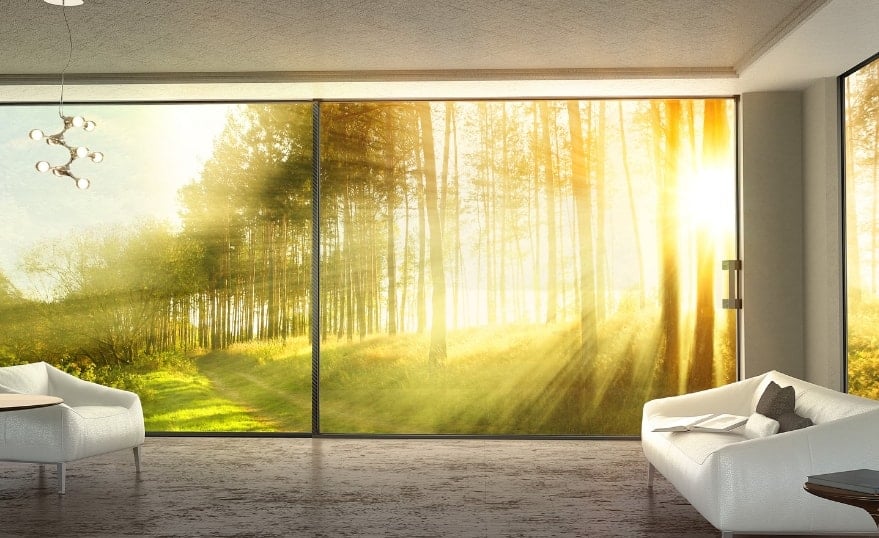 SUPREME S650 e-Motion
Automation and minimal design for a unique experience
Discover the automated version of SUPREME S650 PHOS. The elegant design and the electrical automation assures maximum ease of use. A perfect solution for projects that require impressive wide spans with an uninterrupted view, along with perfect comfort and functionality. We will showcase an impressive double leaf corner typology.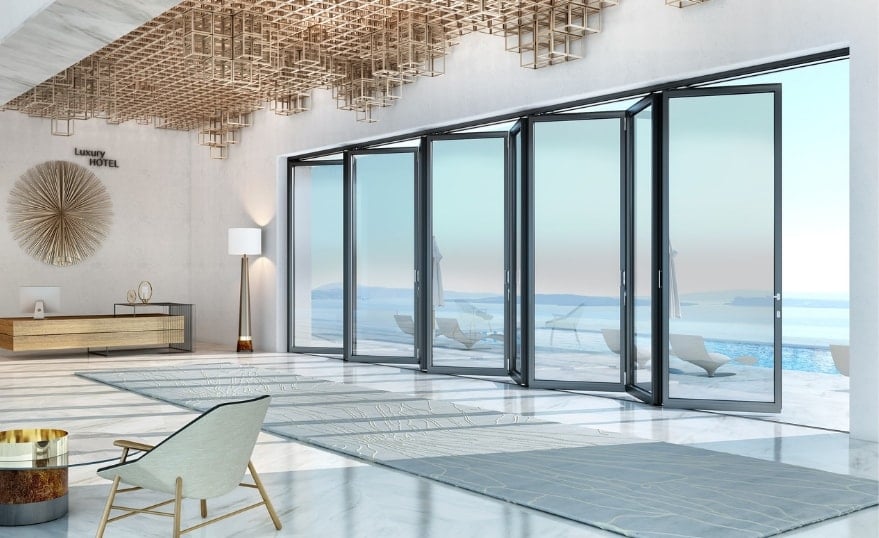 SUPREME SF85
Bi-Folding doors which exceed your imagination

SUPREME SF85 is an exceptional folding door system, providing minimal aesthetics, outstanding thermal insulation and the ability to create constructions with very large dimensions and extraordinary low sightlines. Its state-of-the-art fittings have been specially designed to achieve unparalleled performance and a smooth, bottom-slide, operation. An impressive typology with three vents and a concealed track will be presented.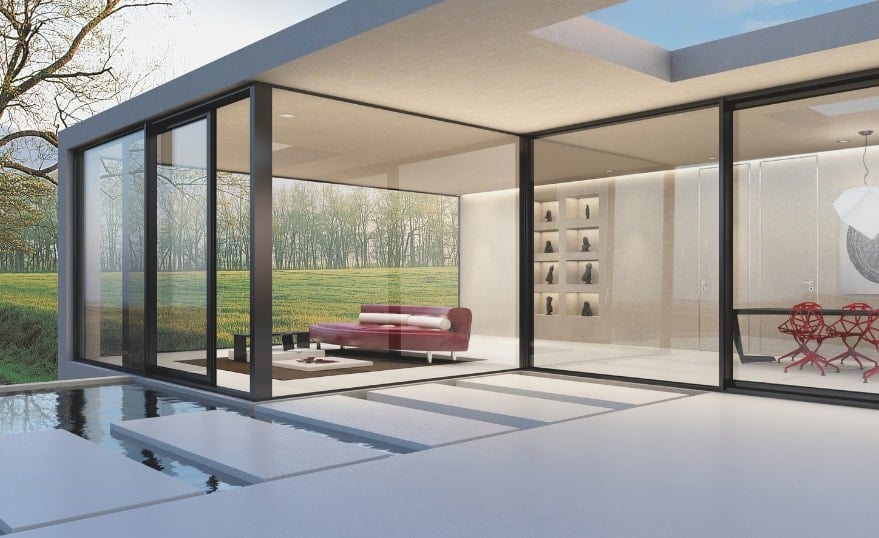 SUPREME S700
Exceptional aesthetics and functionality along with top energy efficiency

The best seller SUPREME S700, an elegant Lift & Slide system, represents the new evolution of ALUMIL's advanced systems for projects with wide spans and impressive characteristics. The system complies perfectly with the modern trends of "transparent" architecture, combining high thermal insulation, safety, and minimal design. It is the perfect option for projects requiring wide spans for enhanced daylight, outstanding performance and maximum ease of use. We will present a very interesting typology with a low track, narrow interlocking profile and concealed locking mechanism.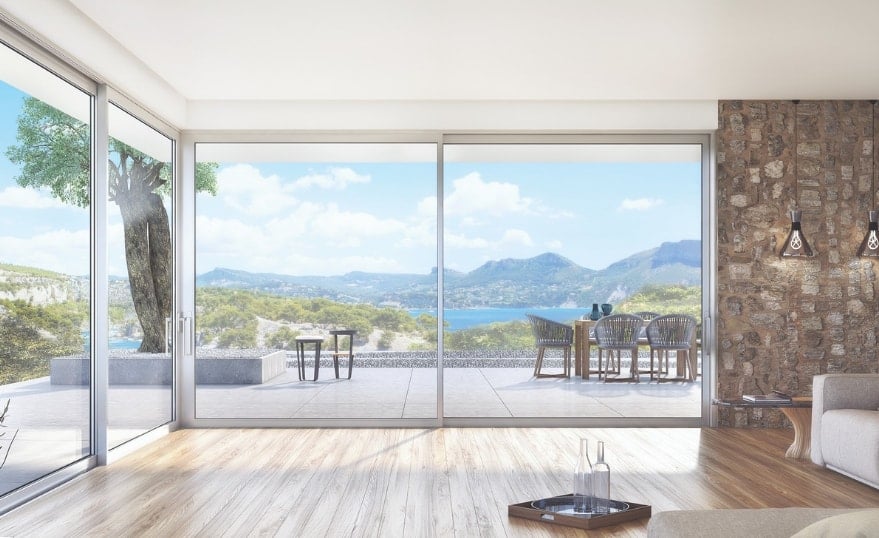 SMARTIA S560
The ideal solution for Lift & Slide systems

SMARTIA S560 is a remarkably flexible and robust thermally insulated system for Lift & Slide and regular sliding doors, using the same profiles for both sliding versions. At our stand, we will showcase an exceptional double leaf parallel sliding typology with a narrow interlocking profile and concealed locking mechanism.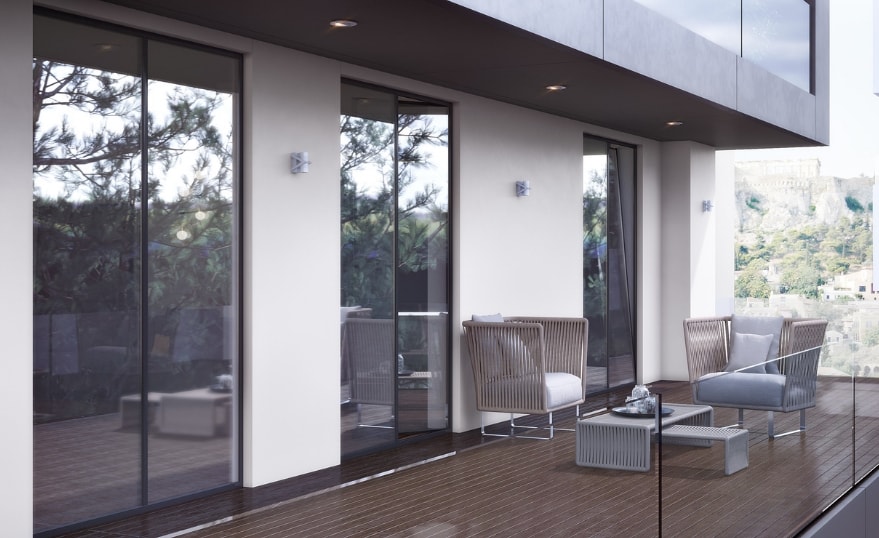 SUPREME S77
A window to the world

SUPREME S77 is ALUMIL's successful thermally insulated casement system with modern flat design. It is the ideal solution for projects that require elegant design, as well as high performance regarding safety, thermal insulation, watertightness, and sound insulation. A very elegant typology with extra low threshold and narrow aluminium profiles will be showcased. Get inspired!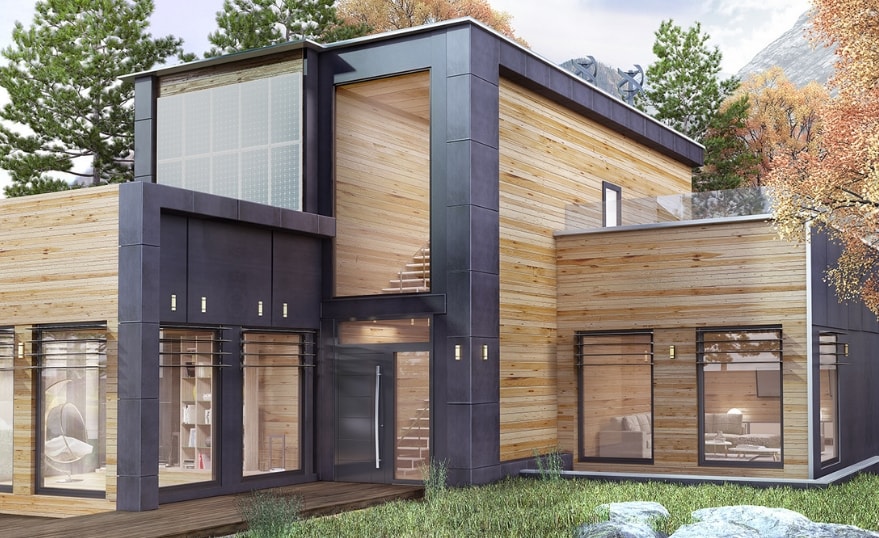 SUPREME S91
Passive House standards meet exceptional functionality
An outstanding casement system with extremely high thermal insulation, specially designed for passive houses. It is ideal for heavy duty constructions and offers a high level of security. The system's development was driven by the need for best-in-class performance in terms of thermal insulation, watertightness, as well as sound reduction. We will showcase a very interesting single leaf typology with concealed hinges.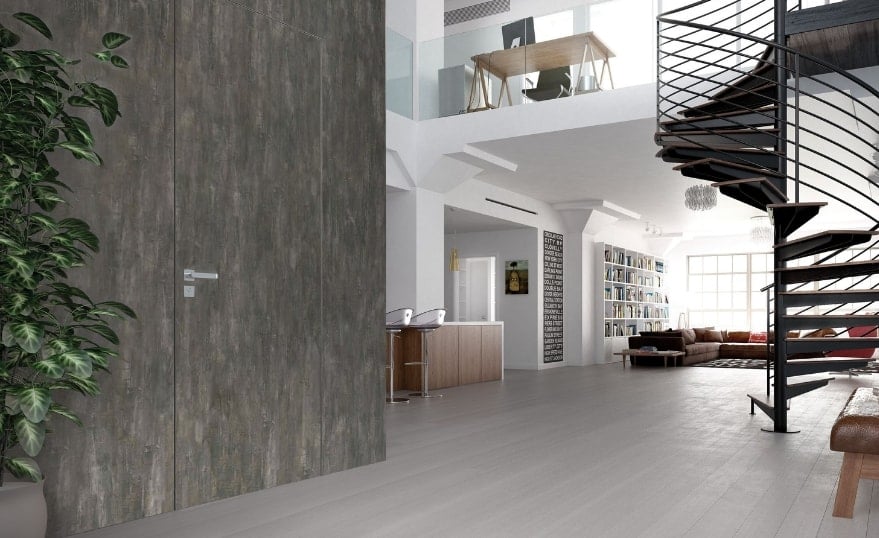 SMARTIA SUITE 150
An Inspired Interior Door

SUITE 150 interior hinged doors offer simplicity and co-planarity, allowing their integration into the wall structure, either color wise or by applying wallpapers and other techniques. A unique architectural tool, which provides amazing possibilities in contemporary interior design by reaching a height of up to 3 m.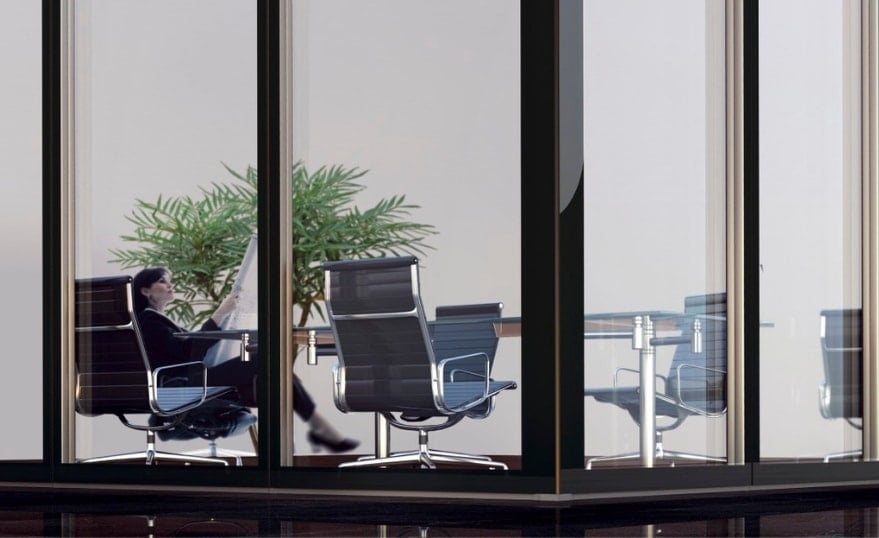 SMARTIA P200
Create completely customized interior spaces
ALUMIL's best-in-class system for interior partitions offering minimal aesthetics with unique structural design. The systems integrate a double glazing panel of 100 mm and are compatible with electric rotating blinds.

SMARTIA Μ7
Robustness and flexibility in perfect combination

SMARTIA M7 is an advanced system for energy efficient curtain walls. It provides exceptional and cost-efficient constructions, meeting totally all stability and safety requirements. At our stand, we will showcase a special typology with concealed parallel projected window.