Aluminium Glazed Curtain Walls
Curtain and window wall systems are used as building envelopes and assure maximum daylight intake within the interior space, creating a safe and comfortable environment for the building's occupants. Moreover, aluminium curtain walls are a popular choice because of their high aesthetic value and their limitless possibilities in architectural applications.
Curtain walls are separated into three (3) main categories: Stick type (standard), structural and unitized curtain walls.
Find what you need fast and easily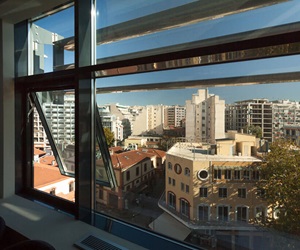 M7
SMARTIA M7 is a complete system for high energy efficiency curtain walls, which offers quality constructions in affordable prices and fully meets all stability and safety requirements.
M65
SMARTIA M65 is a unitized curtain wall system ideal for high-rise buildings, which provides freedom in architectural design. The construction of the building's envelope is done by assembling big panels consisted of many glass frames, either structural or with visible aluminium covers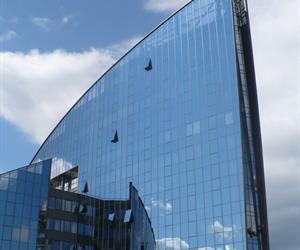 M85s
SMARTIA M85s is the new thermally broken element curtain wall of ALUMIL with inside face width of 85 mm.