Shading systems
ALUMIL's shading systems can be used in residential living spaces as well as in hotel or commercial facilities, enabling perfect integration in any architectural setting. Our range of solar shading systems offers not only better living conditions, but also energy savings, especially during summer, thanks to the reduction of energy needed for air conditioning.
Find what you need fast and easily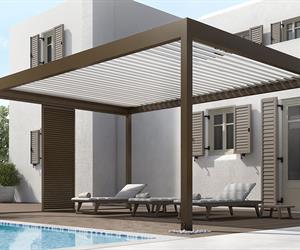 PG120P MYKONOS
Pergola system with rotating louvers for adjustable solar shading and total rain protection, ideal for converting an open-air space into a cozy and enjoyable place to live. MYKONOS embraces the bioclimatic technology and guarantees controlled living conditions offering minimal and elegant structures, up to 6.2 x 4.5 m.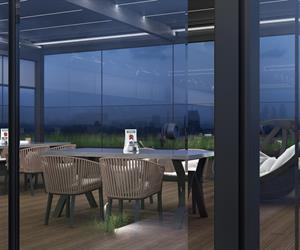 PG160P SANTORINI
A multiple structures, high aesthetics bioclimatic pergola with motorized rotating louvers for solar shading & rain protection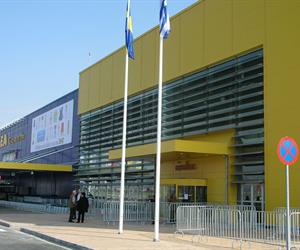 M5600
SMARTIA M5600 is the architectural system that uses aluminium louvers with elliptical design for controlled building shading and natural lighting. The system includes the sturdy supporting system and a wide variety of louvers which are to cover all the construction needs