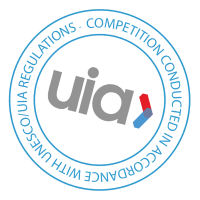 The architectural competition ArXellence 2 is an open & free, one-stage International Ideas Competition that aims to highlight innovative design as the ideal tool for the success of the new Central Business District (CBD) of Thessaloniki. The building programme outlines the contours within which the proposals are to be conceived. Participants are invited to interpret the aims of the competition in the most creative way, the end objective being the image of a new business center that will exude originality and innovation.
Spatial organisation, aesthetics, choice of materials, incorporation of environmental and social sustainability measures, particularly evidence that the UN SDG's have been taken into account, are factors that will reinforce the primary aim: to make this project a standout initiative that will attract investors, businesses and visitors.
The project must underline, through architecture and urban planning, that Thessaloniki belongs to the front line of the forward-looking cities of the world. A city able to boast, not only top-level business facilities, but also mixed neighborhoods with high quality of life.
The competition is sponsored & organized by ALUMIL and endorsed by the International Union of Architects (UIA). It will be conducted according to the UNESCO Standard Regulations for International Competitions in Architecture and Town Planning and the UIA best practice recommendations. The UIA approved official competition brief is available at the "Downloads" section.
Buildings to be Retained
7
Founded in 315 BC, Thessaloniki is a historic city that has developed through the ages. It is located along the coast of Thermaikos Gulf, whose west coast, including the port of the city, used to be a manufacturing zone and is now uniquely located to spearhead the development of the city and its regeneration into a vibrant regional and international pole.
Thessaloniki's west waterfront area, is today an underused urban area. It weakens the city's image, livability, and productivity. Several past initiatives to facilitate the change towards urban growth and productivity have not been successful. So, the challenge remains.
The Architectural Ideas Competition ArXellence 2 thus represents a major challenge of urban regeneration. It is the first, and most decisive, step towards meeting the expectations of a new, cosmopolitan Thessaloniki. It is hoped that visionary competition schemes will pave the way for the regeneration of this decaying urban area through local government initiatives and private sector participation.
Competition
Launch
9.3.2020
Registration
Deadline
25.5.2020
Project Submission
Deadline
15.10.2020
Announcement of
Results
25.11.2020
| Event | Date |
| --- | --- |
| Competition Launch | Monday 9.3.2020 |
| Deadline for questions | Friday 10.4.2020 |
| Deadline for answers | Monday 27.4.2020 |
| Deadline for registration | Monday 25.5.2020 |
| Deadline for 2nd round of questions | Tuesday 30.6.2020 |
| Deadline for answers | Wednesday 15.7.2020 |
| Deadline for entries | Wednesday 15.10.2020 |
| Formal examination of entries by Technical Committee | Monday 9.11.2020 |
| Jury sessions, evaluation of entries and report | Wednesday 18.11.2020 - Friday 20.11.2020 |
| Announcement of Competition results | Wednesday 25.11.2020 |
| Publication material to be sent to the UIA | Tuesday 1.12.2020 |
| Public exhibition & online exhibition | Wednesday 25.11.2020 - Saturday 12.12.2020 |
| Award Ceremony | Friday 11.12.2020 |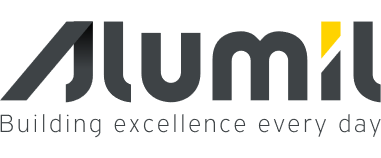 Building excellence every day
With more than 30 years of experience and 2.200 employees, ALUMIL is one of the most advanced companies in the design and production of architectural aluminium systems, owning state-of-the art production lines in its 12 factories in Europe.

The world is changing rapidly and new demands are born every day. Modern buildings require the design and construction of fenestration systems with high standards and certified quality. By focusing always on innovation through advanced R&D, we have created a product portfolio that incorporates innovative products and responds perfectly to the needs of contemporary architecture through holistic solutions, completely ready to support green building projects.

Our mission is to improve the quality of people's life by enhancing the performance of their buildings, with products of the highest quality, technology and aesthetics.

Bridging technology to the art of architecture
Being present worldwide in over 60 countries, our expertise knows no borders. We are trying hard to support the important role of architects in the successful completion of high-quality buildings throughout the world by bridging our know-how on architectural aluminium systems to the art of architecture.
Having participated in some of the most impressive projects worldwide designed by world renowned architectural offices, from the "Vancouver House" in Canada of Bjarke Ingels Group to the "Nine Bridges Country Club" in South Korea of Shigeru Ban architects and the "Crown Hotel Sydney" in Australia of Wilkinson Eyre, our systems and services are designed to serve architectural excellence.
 
Q & A
The first and second round of questions have been answered. You can find the official document with all answers on the "Downloads" section. Alternatively, you can log in and see all answers on the website's "Questions" section.