Building materials
Apart from aluminium systems, we offer an exceptional range of building materials and particularly various polycarbonate sheets and wood-plastic composites (WPCs). Having always in mind to provide our clients with complete solutions, these products are characterised by their premium quality and are suitable for vast applications, such as atriums, skylights, decking, fencing, cladding and many more.
Find what you need fast and easily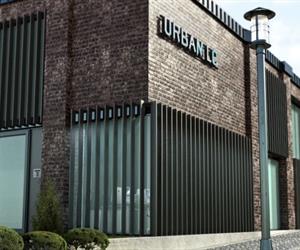 WOODALUX
An innovative product based on aluminium profiles capped with wood composite material of premium quality.
WOODEE
Top quality wood composite product in solid profiles, ideal for outdoor and indoor decking, wall cladding and fencing applications. With a special recipe (60% wood and 40% polyethylene) and a wide variety of solutions, as well as premium quality and excellent durability, thus accompanied by a 25-year warranty.