Railings and Fences
We offer a great variety of fencing and railing systems which are characterised by minimal design, extreme robustness and enhanced levels of safety. Ideal for residential and commercial use, they surround various spaces and balconies by providing safety & comfortable privacy, whilst upgrading the building's aesthetics without the need of any maintenance costs.
Find what you need fast and easily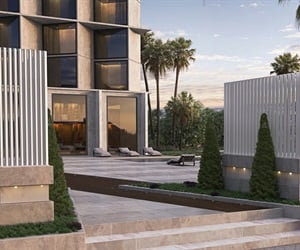 FC10
ALUMIL complements the fencing systems with SMARTIA FC10, a system with aluminium and Woodalux® louvers, placed vertically and creating a minimal result.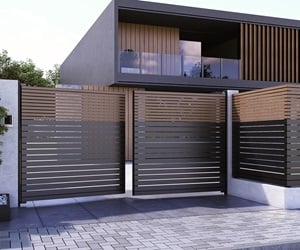 FC60
SMARTIA FC60 is a complete aluminum fencing system with the louvers of your choice (aluminum, Woodalux®) attached to the mullions, mainly on the outer side.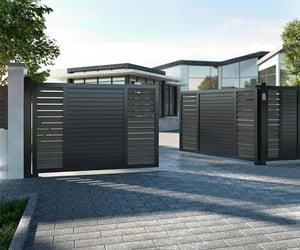 FC80
SMARTIA FC80 is an advanced and multiform fencing system with a wide range of aluminum louvers and other decorative elements placed inlaid, between the mullions